Anyswap is a decentralized cross-chain bridge and swapping protocol that connects several L1 and L2 blockchains.
Anyswap uses smart contracts and the MPC network to coordinate operations, so it is considered a decentralized and trustless platform.
URL: https://anyswap.exchange/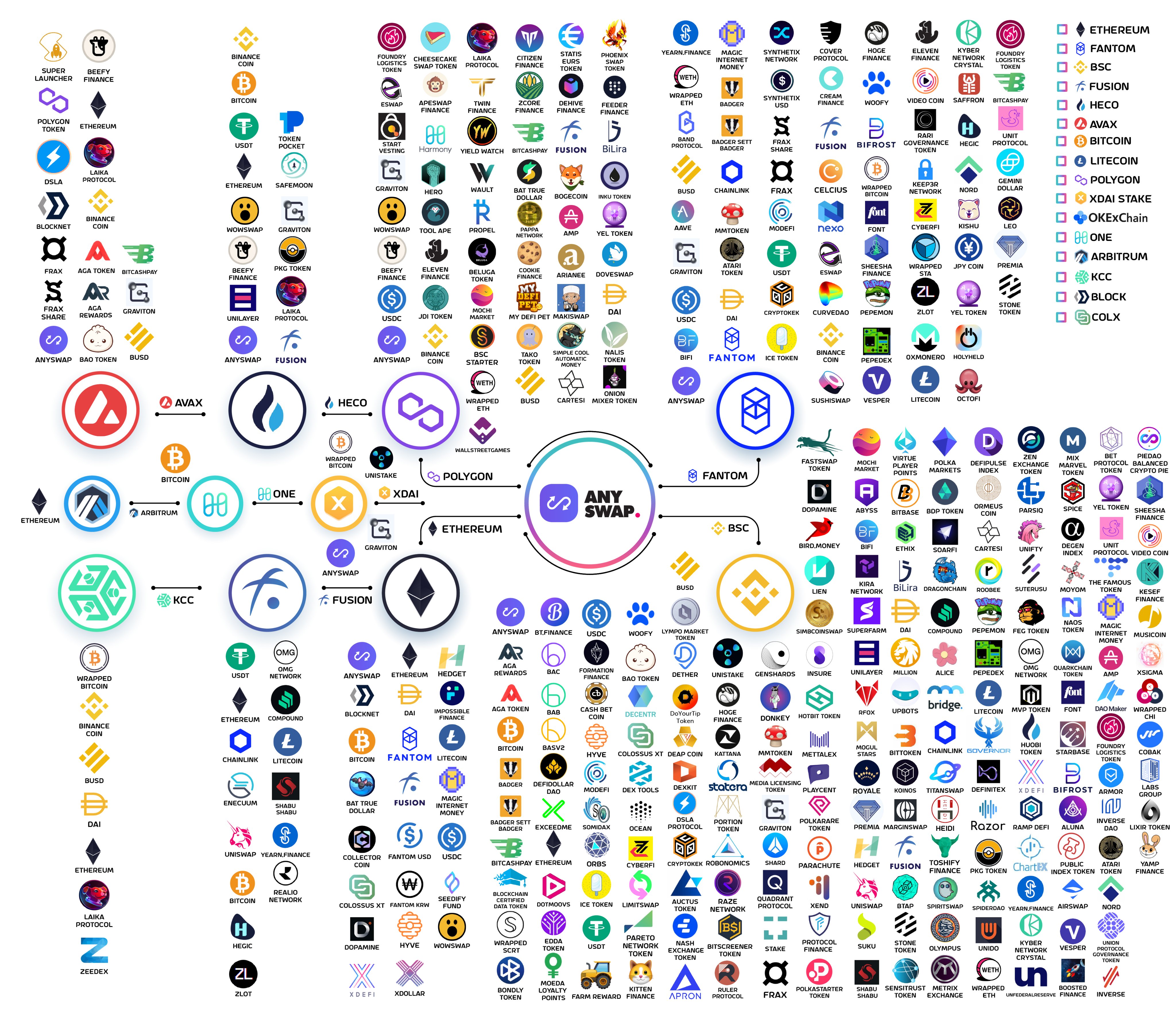 Anyswap has a token – ANY – that is used as a governance token.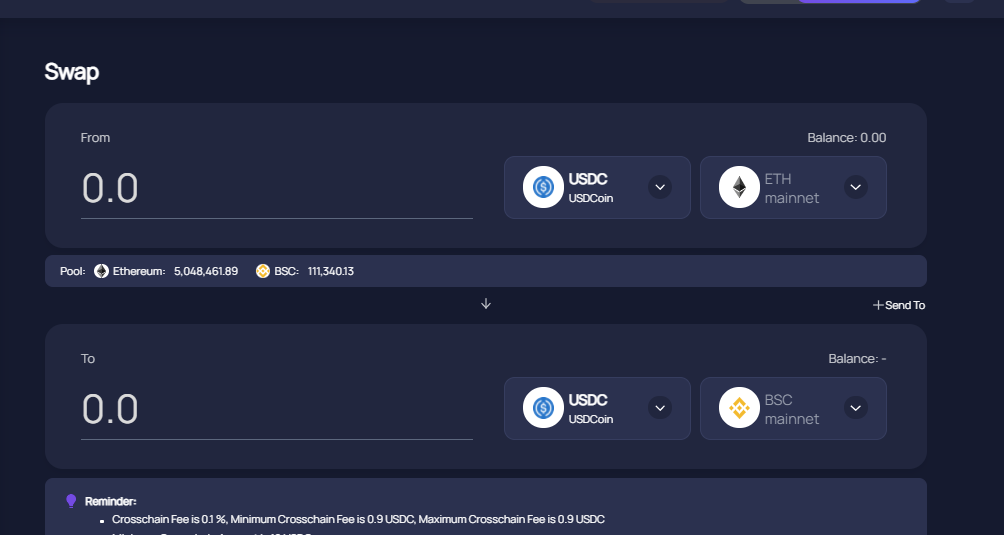 Blockchains currently supported:
ETH Ethereum Mainnet
BSC Binance Smart Chain
FSN Fusion Mainnet
FTM Fantom
MTC Matic
HECO
AVAX
XDAI
Arbitrum (L2 Ethereum)
KCC
OKT
ONE
MOVR
ETH Goerli
Great wrapping, UX can be improved
Great wrapping, UX can be improved
e

The number of tokens and blockchains supported would require a leaner layout. Swapping is not intuitive.

Cheap. Crosschain Fee is 0.1 %, Crosschain Fee depends on the token and the blockchains involved: for USDC is 0.9 USDC